April 3rd, 2017 /
April 20th, 2017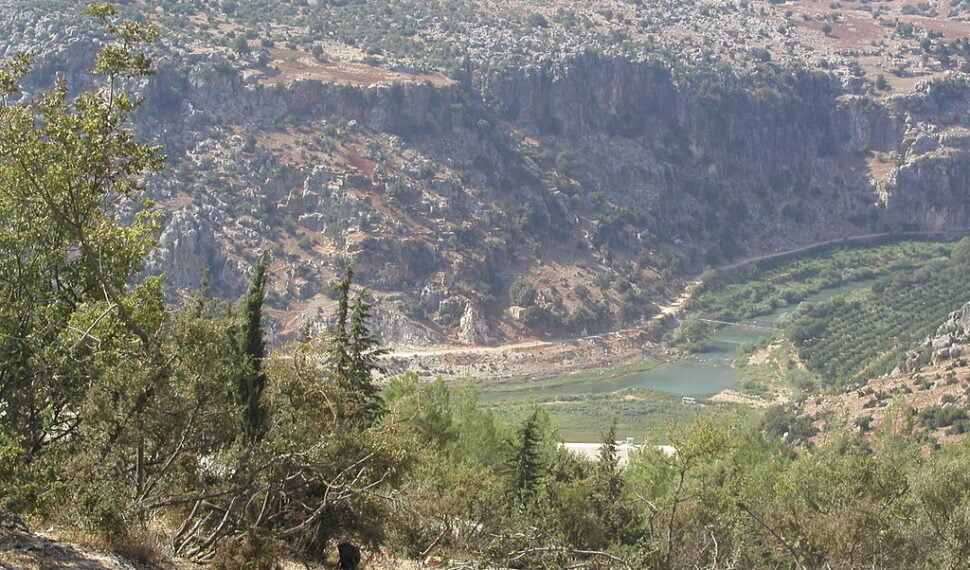 One of the MoUs signed during the meetings was for the construction of a joint Friendship Dam on the Asi River where it crosses the Turkey-Syria border. The foundation stone of the dam was laid on 6 February 2011. On completion, the dam is expected to be 22.50 metres high, with a capacity of 110MCM. Of that, 40MCM will be used for flood prevention and the rest for energy production (approximately 14GWh annually)[1] and irrigation (around 9,000 hectares of agricultural land).
| | |
| --- | --- |
| Type | Earth-fill dam |
| Drainage area | 16,070 km2 |
| Average yearly flow | 542.15 MCM |
| Total volume (normal + flood) | 114.30 MCM |
| Flood volume | 50 MCM |
| Irrigation area | 8,890 ha |
| Water for irrigation | 47.23 MCM |
| Installed capacity of the hydropower plant | 8.9 MW |
| Average energy production | 13.34 GWh/year |
Table 1. Features of the Friendship Dam.[2]
Recent developments and outstanding issues
The laying of the foundation stone of the Friendship Dam became emblematic of the improved relations between Turkey and Syria and signalled the possibility of greater cooperation in the management of the region's transboundary waters.
However, the uprising in Syria in March 2011 and the subsequent war have undone much of the progress that had been made in the previous decade. The war has also affected the construction of the Friendship Dam, which has been postponed indefinitely. If the project is finished in the future, the following developments could be realized:
The inconsistent data on the Asi River, mentioned in the first section, could be corrected by the exchange of information and joint studies.
A review of the 1994 water-sharing agreement, signed between Lebanon and Syria for the allocation of Asi River waters and from which Turkey was excluded, could include Turkey.
A review of the water-related initiatives in the Middle East that have been implemented under the guidance of non-riparian countries and have been largely unsuccessful. The example of the Asi River shows that cooperation between riparian countries could be successful.
Pollution released by agro-industrial plants in Homs and Hama in Syria affects the water quality of downstream users. After the war, this issue could and should be resolved.