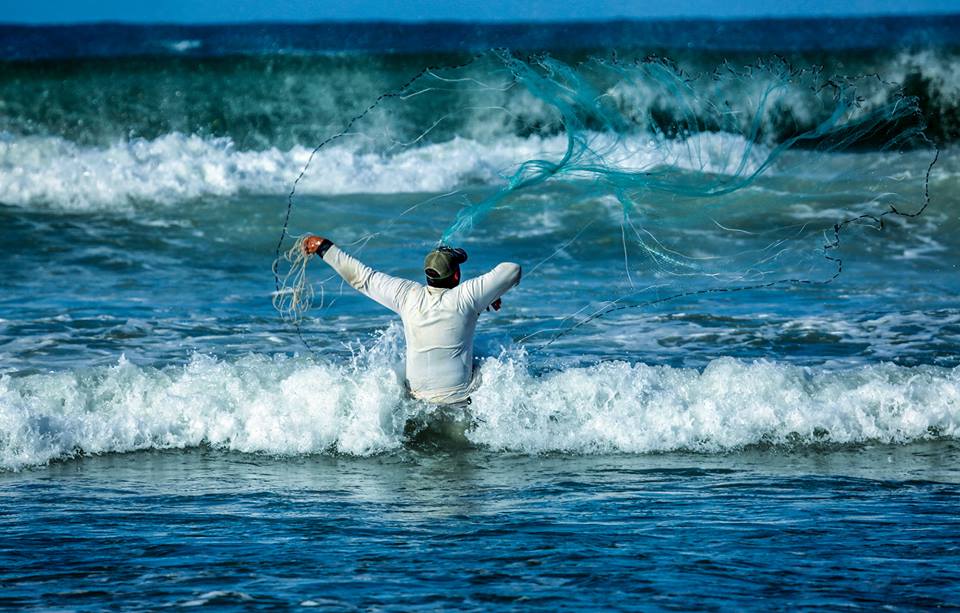 Laws and regulations
Immediately following the Oslo Agreement in 1995, the Palestinian Authority (PA) began establishing credible public institutions, laws, regulations, strategies and policies for water management. Various stakeholders from different levels were involved in order to improve the water and wastewater sector. However, water management in Palestine remains highly complex due to Israeli dominance when it comes to control of land, water resources and decision-making. Despite this, the PA and relevant governmental and non-governmental organizations, such as municipalities, village councils, water utilities, donor agencies and academic institutions, have continued to develop the laws and necessary strategies and plans as shown in Table 1.[1]
Table 1: Overview of Palestinian water and wastewater laws and policies. Source: Wawi, 2017.
| | | |
| --- | --- | --- |
| Palestinian National Water Policy (NWP) | 1995 | Addresses important issues of water management and planning such as the structure, legislation and tasks of water sector institutions. |
| Water Resources Management Strategy | 1998 | Highlights the necessary aspects of water resources and sector development and outlines a strategy for achieving sustainable water management. |
| Palestinian Environmental Law No. 7 | 1999 | Chapter 3 of this law contains articles regarding quality standards for fresh, collected and treated water. |
| National Water Plan of 2000 | 2000 | Outlines a road map to 2020 and proposes actions to be taken to achieve the specified goals; provides a programme of projects and activities needed for water sector development in Palestine. |
| Palestinian Water Law No. 3 | 2002 | Aims to develop and manage water resources, i.e. increasing their capacity, improving quality and protecting water resources from pollution and depletion. |
| Integrated Water Resources Management Plan | 2003 | Defines how water resources will be managed in an integrated way; outlines the policies, goals and objectives of the PWA and provides actions for achieving the objectives. |
| Palestinian Standards for Wastewater Treatment and Reuse | 2005 | Recommends guidelines for the limit values for effluent from wastewater treatment plants and sets values for treated wastewater and reuse. |
| National Sector Strategy: Water and Wastewater 2011-2013 | 2010 | Aims to provide 1) good governance and a sound legal and institutional environment, 2) equitable and continuous water services, 3) equitable and continuous wastewater services and management and 4) efficient and effective water and wastewater institutions engaging all segments of society. |
| National Water Strategy for Palestine | 2012 | Aims to reinforce the PA's approach to sustainable water management by ensuring that all branches of government work together, and to establish a framework for the coordinated development, regulation and financial sustainability of water supply and wastewater services. |
| National Water and Wastewater Strategy for Palestine | 2013 | Aims to protect, conserve and attain sustainable management of water resources and wastewater services. |
| Water and Wastewater Strategy 2014-2016 | 2013 | Sets a strategy to improve and develop the water and wastewater sector over the course of three years (2014-2016). |
| Decree No. 14 Relating to the Water Law | 2014 | Promotes the management and development of Palestinian water resources. |
| Strategic Water Resources and Transmission Plan & Water Sector Policy and Strategy 2014 | 2014 | Describes the water sector's goals and needs; serves as strategic guidance for issues such as water quantities, groundwater and surface water, desalination, rainwater harvesting and wastewater reuse. |
| National Development Plan 2014-2016: State Building to Sovereignty | 2014 | Aims to achieve a water and wastewater sector that is more organized and more capable of securing water rights for citizens and materializing fair distribution of water for all purposes. |
| Palestinian Water Authority Strategy Plan 2016-2018 | 2016 | A strategic road map for achieving integrated sustainable management of water resources on the basis of sound principles and effectiveness. |
Policy framework
In 2009, the PA enacted a programme to reform the water sector. The programme focuses on separating executive and regulatory tasks in the sector (Figure 1). Furthermore, it aims to establish a separate framework to ensure transparency and improve the performance and efficiency of the services provided.[2] The programme concluded with the introduction of Decree No. 14 in 2014, which aims to develop and manage the country's water resources, increase their capacity, improve their quality, preserve and protect them from pollution and depletion, and improve the level of water services through the implementation of integrated and sustainable water resources management principles.[3] As part of achieving these aims, all stakeholders and entities involved in the Palestine water sector were identified. They are discussed in the next section.
Key governmental and non-governmental organizations
The main sector stakeholders and their functions are described below (see also Figure 2).
Water management
Palestine Water Authority (PWA)
The PWA's function is to manage, develop and protect water resources and water-related infrastructure in a just, integrated and sustainable manner in order to provide water that is suitable for different purposes while guaranteeing environmental protection and developing Palestinian society.[3]
The Water Sector Regulatory Council (WSRC)
The WSRC's function is to monitor all matters related to the operation of water service providers, including water production, transportation, distribution and consumption and wastewater management, with the aim of ensuring water and wastewater service quality and efficiency for consumers at affordable prices.[3]
Ministry of Agriculture (MoA)
The MoA is in charge of regulating and licensing the use of water and treated wastewater for irrigation purposes. The ministry also ensures that water use does not harm humans, animals or crops, and that irrigation has no negative impact on the environment (soil, water and air).[4]
Ministry of Local Government (MoLG)
Most municipalities are water service providers in Palestine and operate under the MoLG. In Gaza, for example, the Coastal Municipalities Water Utility (CMWU) falls under the MoLG. The ministry's role is to regulate municipalities' work in collaboration with the PWA to ensure water service provision to these localities.
Service providers
The distribution of service water providers and other actors in the Palestinian water sector can be seen in Table 2 and Table 3.
Table 2: Number and type of water service providers in the West Bank and Gaza Strip. Source: WSRC, 2020.
| | | |
| --- | --- | --- |
| | West Bank | Gaza Strip |
| Governorate | 11 | 5 |
| Service provider | 73 | 25 |
| Joint Water Council | 7 | - |
| Municipality | 61 | 24 |
| Water user association | 1 | - |
| Regional water utility | 2 | 1 |
Table 3: Water supply source in the West Bank and Gaza Strip. Source: WSRC, 2020.
| | | |
| --- | --- | --- |
| | West Bank | Gaza Strip |
| Service provider | 73 | 25 |
| Depend on purchased water | 54 | 0 |
| Local water resources only | 7 | 12 |
| Hybrid (local and purchased) | 6 | 12 |
| Only wastewater service provider | 6 | unknown |
| Desalination plant | 0 | 7 |
National Water Company
This company is not currently operational. Once it is, it will be responsible for water extraction, desalination, supply and bulk sale.[5]
Joint Service Council (JSC)
The JSC consists of multiple municipalities and/or local utilities, shares same geographic locations and provides different services, such as solid waste and water and wastewater management. It can act as a water service provider if needed.
Regional water utilities (RWUs)
The function of RWUs is the provision of water and wastewater services within their specified administrative and geographical scope, in accordance with a regulation issued by the Cabinet of Ministers.[5]
Water user associations (WUAs)
WUAs are self-governed and financially independent organizations established by citizens with the purpose of using and maintaining a defined watershed. WUAs have the right to own, use and dispose of movable and immovable assets to achieve their objectives. They manage the supply of irrigation water and treated wastewater at the local level.[5]
Financing of the water sector
With its limited resources, Palestine struggles to fund water sector projects on its own. As a result, the PA is working with several donors to improve the water sector. Even so, a general lack of funds means many projects are on hold. Table 4 shows the number of projects submitted for funding and the percentage of approved projects by sector, reflecting the importance of these projects and the gap in funding.[6]
The PA's key development partners in the water sector include the Austrian Development Agency, European Commission, General Consulate of Belgium in Jerusalem, Global Affairs Canada, Government of Luxembourg, Government of Norway, Representative Office of the Netherlands, Representative Office of Switzerland in Ramallah, Representative Office of the Federal Republic of Germany, Swedish International Development and Cooperation Agency, the French Development Agency, the World Bank Group and USAID's Bureau for Humanitarian Assistance.
Table 4: Type and percentage of funded water projects. Source: Trottier et al., 2021.
| | | |
| --- | --- | --- |
| Sector | Number of projects | Funded projects (%) |
| Domestic | 1,378 | 43 |
| Agricultural water use | 197 | 33 |
| Wastewater | 222 | 50 |
Role of the private sector in water management
Private investment in the water sector is not at the desired level in Palestine. According to Water Law 14/2014, water and all related services are publicly owned and managed by the government and its institutions. To operate in this field, private sector entities must apply for a license, which is a lengthy process. It has been argued in several publications that implementing commercial practices in the water sector would increase revenues, reduce tariffs due to lower operating costs and introduce innovative approaches to reduce water demand, thereby increasing water supply. [7] [8]
Besides licensing, many barriers discourage the private sector from investing in the water and wastewater sectors. Among them are high capital requirements, stringent quality standards, weak regulatory and enforcement systems and low cost recovery.[9]
Palestinian water management: theory and reality
In theory, the PWA regulates the water sector and maintains water resources and services in its territories. However, the current governance framework prevents the PWA from implementing and operating an integrated water management system in the West Bank. This includes the fact that the PWA requires JWC approval for any proposed management measure or infrastructure project in the West Bank.
As stated in section 1.4.1 regarding the Oslo Agreement, the JWC has failed to fulfil its role of providing an effective collaborative governance framework, mainly because it does not function as a 'joint' water resource governance institution. Israel has used the veto power of its own Civil Administration to block many Palestinian-proposed water projects, which in turn has affected the PWA's long-term water management policies and basic principles.[10]
[1] Wawi, A, 2017. Governance Assessment of the Wastewater Reuse Policies and Practices in Palestine: The Cases of Jenin and Nablus.
[2] PWA, 2016. Water Authority Strategic Plan 2016-2018.
[3] PWA, 2014. Decree No. 14 for the Year 2014 Relating to the Water Law.
[4] Wawi, A, 2017. Governance Assessment of the Wastewater Reuse Policies and Practices in Palestine: The Cases of Jenin and Nablus.
[5] PWA, 2014. Decree No. 14 for the Year 2014 Relating to the Water Law.
[6] Trottier, J et al., 2021. 'Palestinians and Donors Playing with Fire: 25 years of Water Projects in the West Bank'. International Journal of Water Resources Development 37(4): 695-719.
[7] GWP-Med, 2015. Water Governance in Palestine.
[8] PWA, 2012. National Water Strategy for Palestine: Toward Building a Palestinian State from Water Perspective.
[9] Kampa, E et al., 2010. 'Constraints of Application of Wastewater Treatment and Reuse in Mediterranean Partner Countries'. In: Barceló D., Petrovic M. (eds) Wastewater Treatment and Reuse in the Mediterranean Region. The Handbook of Environmental Chemistry, vol 14. Springer, Berlin, Heidelberg.
[10] The World Bank, 2009. West Bank and Gaza – Assessment of Restrictions on Palestinian Water Sector Development.