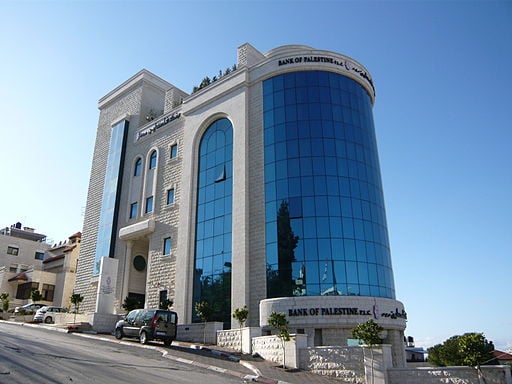 A crippled economy, poverty, high unemployment and significant dependence on international aid affect most Palestinians living in the West Bank and Gaza. These are all outcomes of Israel's strict control over the movement of people, goods and water between and even within the Palestinian territories. Despite these conditions, the Palestinian economy has expanded at an average rate of 5.8% per year between 2005 and 2011 (with the exception of 2006), as measured by GDP per capita ($1,300 to $1,600) (Fig. 4). This growth may be expected to continue over the next 20 years. This optimistic view is based on Palestine's strengths, which include an educated and literate population, financial and commercial support from an active diaspora, and the ongoing development of potential economic opportunities with its neighbours.[i]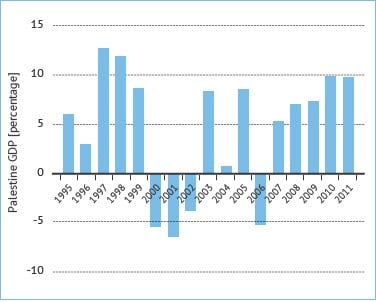 As mentioned above, however, all of this potential remains highly dependent on international aid. Unless significant political progress is made internally and with its neighbours, the reduction of foreign aid would greatly impact Palestine's economic future. This progress includes a resolution of Israel's occupation and control over the movement of people, goods and water. The current situation makes it difficult to imagine substantial private investment in Palestine's infrastructure, including water and sanitation systems.
---
[i] PWA, 2012c. National Water Strategy for Palestine, Toward Building a Palestinian State from a Water Perspective, Draft Copy, 2012. Available at: https://www.humanitarianresponse.info/system/files/documents/files/PWA%20-%20National%20Water%20Strategy.pdf, accessed 20 April 2015.