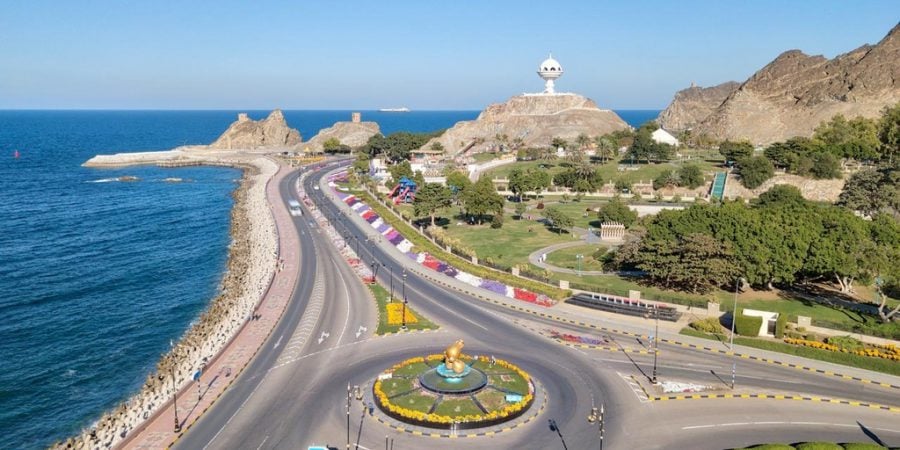 Photo 1: Muscat, Oman (Source: Lukas Bischoff, Flickr).
Key public and private sector organizations
There are many governmental organizations involved in water management. The major ones are: the Ministry of Water Resources and Regional Municipalities; Ministry of Agriculture and Fisheries Wealth; Ministry of Environment and Climate Affairs; Public Authority for Electricity and Water; the Research Council; the Royal Diwan; Ministry of Commerce and Industry; Governorate of Dhofar; Muscat Municipality; and Sohar Office of the Royal Diwan. Private sector organizations, such as Oman Water Society and Oman Environment Society, are at the forefront of water-related research, education and public awareness issues. The Water Research Center of Sultan Qaboos University is a dedicated research institution on water. The Middle East Desalination Research Center (MEDRC) is located in Muscat and has considerable involvement in desalination-related research activities and capacity building. The Oman Power and Water Procurement Company, Petroleum Development Oman, the Ministry of Defence and the Royal Oman Police are the other important entities involved in water management.
Role of the private sector in water management
There is increasing interest from the government to involve the private sector in the water sector, mainly through large independent water projects (IWPs) (worth more than $100 million), such as wastewater treatment and desalination projects. In fact, the government is aiming to adopt a lean governance structure and to introduce a new law that will pave the way for public-private partnership (PPP) projects in many sectors (mainly the water sector). The proposed PPP framework will complement the current good practices in the water and electricity sectors, sending a message to other sectors that it is time to consider PPPs.[1]
Financing of the water sector
The major investments in the water sector have traditionally been by the government. In recent years, however, the large desalination units have been owned and operated by individual companies that have a contract to supply water for a certain period. The Ghubrah desalination plant, which produces 167,000 m3/d of potable water, is owned by al-Ghubrah Power and Desalination Company. ACWA Power Barka owns desalination plants in Barka I, and SMN Barka Power Company owns the Barka II plant, which has a capacity of 120,000 m3/d. The MSF desalination plant in Sohar I is owned by the Sohar Power Company.
Laws and regulations that are in place or being prepared
In 1988, Royal Decree No. 83/88 declared the water resources of Oman to be a national resource. This is the most far-reaching and important piece of legislation on water resources. Several other laws on water resources and the main measures taken for water management and conservation[2] are:
No wells may be constructed within 3.5km of the mother well/source of the falaj.
Permits are required for the construction of new wells, for deepening existing wells, for changes in use and for installing a pump.
All drilling and well-digging contractors are required to register with the Ministry of Regional Municipalities and Water Resources (MRMWR) on a yearly basis.
The MRMWR has the cooperation of other government agencies such as the Ministry of the Interior and the Royal Oman Police in dealing with offenders.
No extension of existing agriculture lands and no cultivation of new lands are allowed.
Royal Decree No. 72/89 was issued for the application of modern irrigation systems in the Batinah region, with the intention of rationalizing water use, increasing agricultural production and improving its quality. In 2000, Royal Decree No. 29/2000 defined water as a national asset to be protected and regulated activities related to wells and aflaj and the use of wells for desalination. In 2001, Royal Decree No. 114/2001 on conservation of the environment and prevention of pollution regulated the disposal of solid and hazardous waste, pollution management and the issuing of permits for discharging untreated wastewater.
Also in 2001, two laws were issued to ensure proper management of municipal wastewater and to protect the surroundings and public health. The first law relates to the conservation of the environment and prevention of pollution, issued under Royal Decree No. 114/2001. Article 20 of this law states that 'it is prohibited to discharge hazardous waste and substances and other environmental pollutants in to wadis, watercourses, groundwater recharge areas, rainwater or flood drainage systems or aflaj and their channels' discharge systems'. It is also prohibited to reuse or discharge treated wastewater without obtaining a permit from MRMWR.