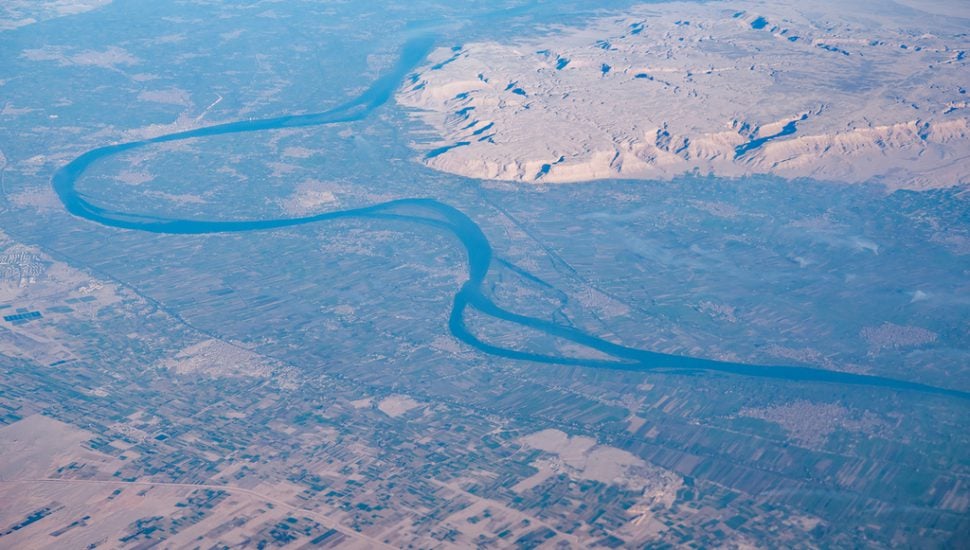 In order to deal with increasingly complex technical, political, social and economic issues, the MWRI has over the years set up various specialized units and departments able to deal with drainage, groundwater, water quality and irrigation improvement. In 2005, the government implemented its Integrated Water Resources Management (IWRM) plan, which ran until 2017. Another plan was launched in 2010, which runs to 2030. The MWRI has now proposed extending that date to 2037. At an initial cost of about $20 billion, this plan is set to safeguard Egypt's available water resources, which include Egypt's share of Nile water, as well as groundwater and non-conventional resources.
Key Governmental and Non-governmental Organizations
The MWRI is the main governmental organization in the water sector. It has adopted a policy to integrate all water management functions at the district level to assist decentralized management. To support implementation, the MWRI formed the Integrated Water Management Unit (IWMU) in December 2003, which has established a number of Branch Canal Water Users' Associations (BCWUA) to promote stakeholders' participation. Establishing a BCWUA provides opportunities for regional and local stakeholders, including governmental and non-governmental organizations, to participate in the process of water management. Other major stakeholders involved in the water sector are:
Ministry of Agriculture and Land Reclamation
Ministry of Housing, Public Utilities and New Urban Societies
General Organization for Industrialization
Ministry of Health and Population
State Ministry for Environmental Affairs
River Transportation Authority
Ministry of Local development
Laws and Regulations
Egypt has long introduced laws to regulate Nile water and control its use. These laws have changed from time to time according to the hydrological conditions of the river and political and institutional developments in the country. Legislation generally deals with several main issues: flood protection, flow regulation and water distribution; protection of water resources from waste and pollution and protection of the river embankments canals and drains; and management of the agricultural drainage works. The main laws governing these issues are:
Law 12 (1982), concerning irrigation and drainage;
Law 213 (1994), regarding farmer participation;
Law 48 (1982), concerning the protection of the Nile River and waterways from pollution;
Law 4 (1994), concerning the environment.
The government is proceeding with modifications to Law 12 to account for water users' participation in the operation and maintenance of the irrigation system, including imposing penalties and fines for violating the law.
Financing of the Water Sector
The government's present and future water policies are likely to seek primary financing from national sources, such as taxes, agricultural user fees and municipal/industrial user fees. Since 2000, an annual average of 15% of public investments have been spent on national irrigation infrastructure and water-related programs.[1] Some foreign development aid is also allocated to the water sector. The ongoing projects are the rehabilitation of pumping stations for drainage and irrigation, funded by the Islamic Development Bank, the National Drainage Programme, funded by the African Development Bank, and the Assiut Barrage and Hydropower Plant. The water sector has acquired additional funds from the European Union, Japan and the Arab Fund.[2]
Role of the Private Sector in Water Management
In the IWRM plan, the government proposed increasing contributions from users. However, legislative changes are still required to implement this proposal and facilitate private sector participation in financing, developing and operating irrigation systems in response to user preferences and willingness to pay. The plan reflects the strong political will to attract private investors in a range of infrastructure sectors by establishing a central Public-Private Partnership (PPP) Unit within the Ministry of Finance.
[1] World Bank, 2005. 'Cost-effectiveness and equity in Egypt's water sector.' Available at www.mof.gov.eg/MOFGallerySource/English/policy-notes/Cost%20Effectiveness%20and%20Equity%20in%20Egypt%27s%20Water%20Sector%20-%20May%202005.pdf, accessed [10-11-2018].
[2] Ministry of International Cooperation. Available at www.investment.gov.eg/Front/Projects/Projects.aspx, accessed [10-11-2018].