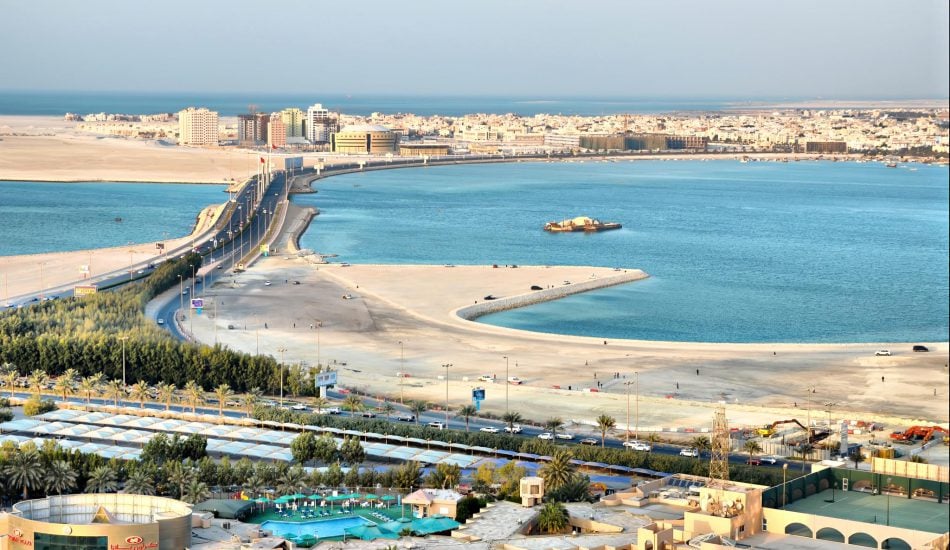 Bahrain does not have dams, centralized irrigation systems or large wellfields. Its water-related infrastructure consists mainly of desalination and wastewater treatment plants.
In the wastewater sector, the government has a two-pronged policy: expanding and upgrading the current wastewater treatment plants and implementing a wastewater decentralization scheme for the newly developed settlements. In the last quarter of 2018, expansion of Tubli WPCC, the principle wastewater treatment plant in the kingdom, commenced. The expansion aims to meet urban development and population growth requirements by increasing the capacity from 200,000 m3/d to 400,000 m3/d.[1] It is expected that this expansion will improve the performance of the plant and contribute to preserving the environment and wildlife in Tubli Bay, in addition to increasing the production of the treated water used for irrigation and landscaping. Under the decentralization policy, two new sewage treatment plants are currently under construction: in Madinat Salman and Madinat Khalifa, both due to be completed by 2022.
In the water supply sector, i.e. desalination, the government has developed major plans for meeting the increasing water (and electricity) demand over the next 15 years. It is expected that by 2030, the total desalinated water production will increase from its current level of 0.82 MCM/d (300 MCM/yr) to 1.41 MCM/d (515 MCM/yr), an increase of about 72%.[2] It is also expected that all these new desalination plants will be implemented and managed by the private sector, i.e. an independent water and power plant. The Electricity and Water Authority 2030 Master Plan for production and transportation includes the following water (and electricity) projects:
Al-Dur second phase for water and electricity production: A new private sector power and water production plant with a capacity of 0.23 MCM/d (80 MCM/yr) is planned to be built in al-Dur water and electricity complex in 2020/2021.
Ras Abu Jarjur water and electricity plant: A new desalination plant with a capacity of 0.23 MCM/d is planned to be built south of the current Ras Abu Jarjur reverse osmosis plant by 2023/2024. The commissioning of this plant will allow the decommissioning of the old Sitra desalination plant.
North City desalination plant: A new desalination plant with a capacity of 0.14 MCM/d (50 MCM/yr) will be built to supply the new North City by 2028.
Sitra desalination plant: A new desalination plant with a capacity of 0.11 MCM/d (40 MCM/yr) will be built by 2029 in the same location as the Sitra multistage flash desalination plant to replace the existing one.
Undoubtedly, such expansion in desalination capacity will provide a continuous supply of good-quality drinking water in the next 15 years and beyond.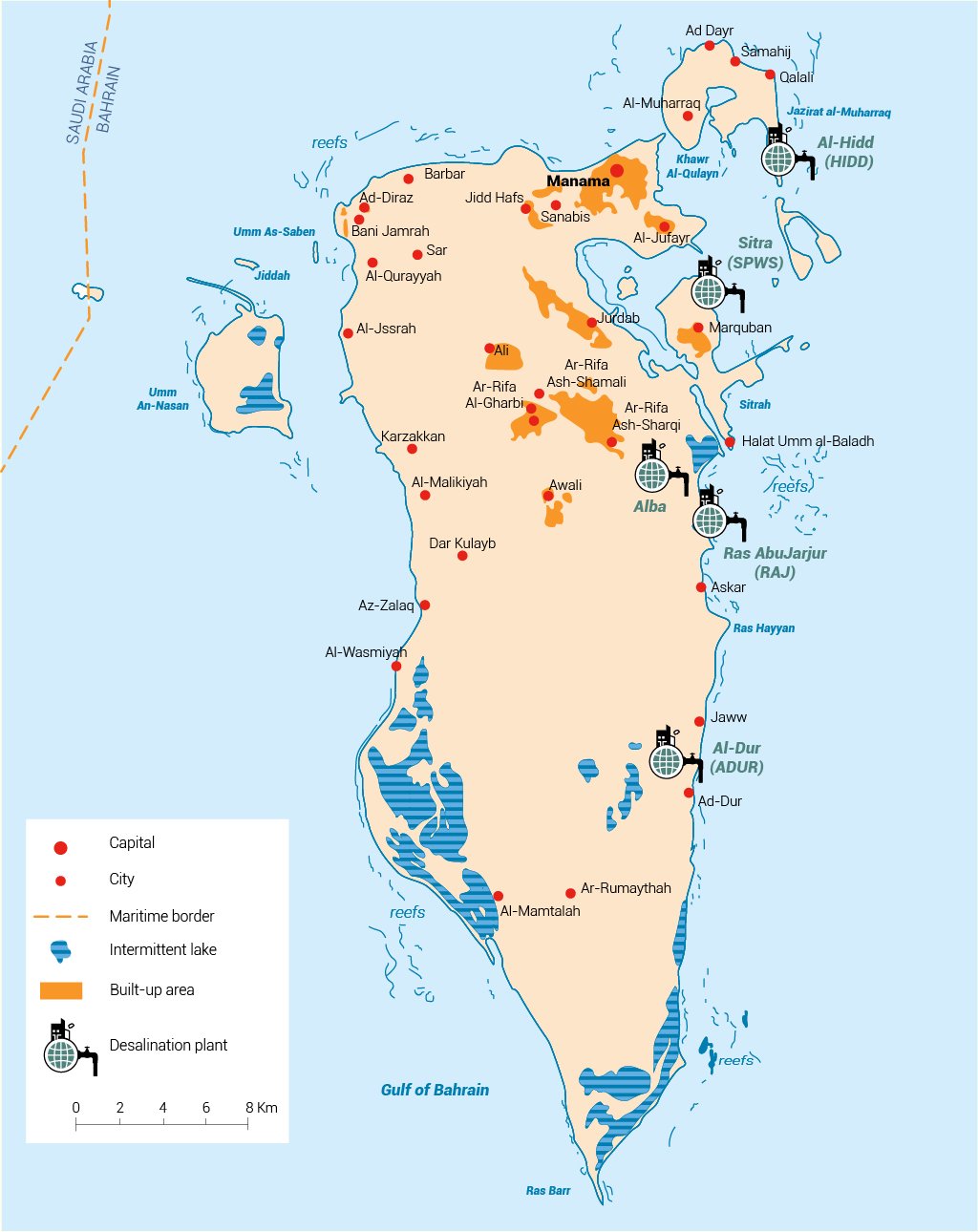 [1] The Saudi Fund for Development and the Kuwait Fund for Economic Development are financing the expansion project as part of the GCC Development Programme for Bahrain. The project cost is $367 million over 36 months, followed by two months for operational testing.
[2] During the same period, electricity production capacity will be increased by 87% from 3,922 megawatts to 7,328 megawatts.